Outrageous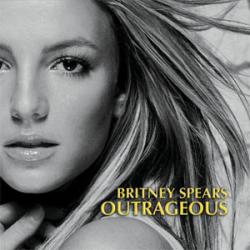 Outrageous est le 4e extrait de l'album In The Zone, sorti le 17 novembre 2003.
Le titre est sorti le 13 juillet 2004.
Petite histoire du titre:
Cette chanson, écrite et produite par R. Kelly était à l'origine destinée à être le premier extrait de l'album In The Zone mais Britney a fait valoir son choix de sortir Me Against The Music Featuring Madonna à la place. Jive Records a tenté de le lancer en deuxième single mais Britney l'a finalement mis de côté, au profit de Toxic. Cette chanson R&B aux sonorités orientales est une critique du matérialisme et du divertissement vue par la star qu'est Britney. Cette chanson devait figurer sur la bande originale du film Catwoman avec Halle Barry mais après l'accident de Britney sur le tournage du clip, ce projet a été abandonné.
Petite histoire du clip:
Le clip a été (aurait dû être) réalisé par Dave Meyers (Lucky, Boys, Radar). Ce clip a été tourné à New-York où Britney devait être rejointe par le rappeur Snoop Dogg. Malheureusement, durant une séquence de danse, Britney s'est blessé au genou et a dû subir une arthroscopie. Cet incident a dû contraindre l'annulation du reste du Onyx Hotel Tour, du projet Catwoman et bien entendu le clip pour Outrageous n'a pas pu être finalisé. Seule une scène a été éditée sur le DVD Greatest Hits: My Prerogative. On y voit Britney en mode racaille séduire Snoop Dogg...
Petite histoire perso:
Je n'aime pas vraiment ce titre car, par rapport aux pépites de In The Zone, c'est celle qui ressemble trop aux productions qui se faisaient à cette époque. Les sonorités orientales auraient dues être mises en valeur, en écartant le côté hip-hop et R&B du titre. Certains remixes non-officiels rendent le titre plus intéréssant.
Ma collection:
J'ai à ce jour 4 références pour ce single.
Photo
Édition
Tracklist
CD promotionnel
828766352627

1. Album Version

Vinyle 33 tours promotionnel
828766398618

Side A
1. Murk Space Miami Mix
2. R. Kelly Remix
3. Junkie XL's Dancehall Mix

Side B
1. Josh Harris Mixshow
2. Junkie XL's Tribal Mix

Vinyle 33 tours promotionnel
Remixes
828766327618

Side A
1. Murk Space Miami Mix
2. R. Kelly Remix
3. Junkie XL's Dancehall Mix

Side B
1. Josh Harris Mixshow
2. Junkie XL's Tribal Mix

Maxi single
4988017325699
BVCQ-27010

1. Outrageous [Album Version]
2. Outrageoius [Murk Space Miami Mix]
3. Outrageous [Junkie XL Dancehall Mix]
4. Outrageous [Junkie XL Tribal Mix]
5. Toxic [Armand Van helden Remix]
6. Everytime [Above & Beyond Club Mix]
7. Everytime [Scumfrog Haunted Dub]

Bonus:
Paroles des chansons
Photos de Britney prises
lors de son passage au Japon pour
la promotion de l'album In The Zone
Ajouter un commentaire