Radar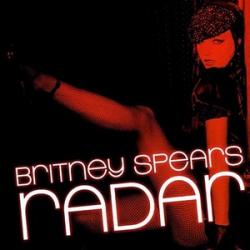 Radar est le dernier extrait de l'album Blackout, sorti le 26 octobre 2007.
Il est sorti le 9 juin 2008.
Petite histoire du titre:
La chanson a été écrite et produite par Bloodshy & Avant et The Clutch en novembre 2006. Les sessions d'enregistrement ont eu lieu le lendemain de la demande de divorce engagée par Britney envers Kevin Federline, et les membres de The Clutch déclarèrent être ainsi surpris par son éthique de travail. Musicalement, Radar est une chanson électropop et synthpop, avec un midtempo dance groove. Les voix de Britney sont passées à l'auto-tune et accompagnées par des impulsions de sonar et une utilisation intensive de synthétiseurs. Les paroles se réfèrent à une attraction entre la chanteuse et un homme, alors qu'elle se demande s'il sait ce qu'elle ressent. Radar a reçu des avis mitigés de la part des critiques.
Radar était à l'origine prévu pour être le troisième single de Blackout, mais Break The Ice fut finalement choisi à sa place. La sortie de la chanson comme quatrième single de l'album a ensuite été planifiée en juillet 2008. Un seul CD est paru dans certains pays, une sortie mondiale ayant été annulée.
Petite histoire du clip:
Comme la sortie du single a été annulée, aucun clip n'a été tourné.
Petite histoire perso:
J'aime beaucoup ce titre car il utilise une bassline que j'aime beaucoup et même si la voix de Britney est trop retouchée à mon goût, cela n'altère pas le morceau. Une bonne chanson parmi les autres qui figurent sur Blackout.
Ma collection:
J'ai à ce jour 2 références pour ce single.
Photo
Édition
Tracklist
CD promotionnel
88697324482
1. Main
2. Instrumental
CD promotionnel
New Music To Radio - WC 21/07/08
1. Missing Hours - Falling Down
2. Jennifer Hudson - Spotlight
3. Britney Spears - Radar
4. Laurent Wolf - No Stress
Ajouter un commentaire