Playlist: The Very Best Of Britney Spears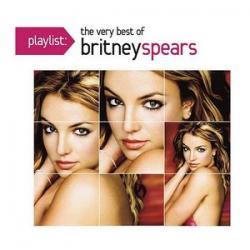 Playlist: The Very Best Of Britney Spears est le 4e best of de Britney.
Il est sorti le 6 novembre 2012 aux États-Unis.
Cette compilation contient 14 titres remastérisés. Ces chansons sont issues des albums studio de la chanteuse et deux remixes. Cette compilation fait partie de la collection Playlist, dont vous trouverez plus d'informations ici.
Petite histoire perso:
Encore un best of? Le 2e en un an? Et oui, c'est possible. Comme pour le best-of précédent, le seul attrait de cette compilation est son prix. Seule chose un petit peu plus intéressante: le choix et l'ordre des chansons, qui traduisent mieux l'évolution de Britney dans le monde de la musique.
Ma collection:
J'ai à ce jour 1 référence pour cette compilation.
Photo
Édition
Tracklist
CD
886974174127

1. ...Baby One More Time
2. (You Drive Me) Crazy [The Stop Remix!]
3. Oops!... I Did It Again
4. Stronger
5. I'm A Slave 4 U
6. Toxic
7. Gimme More
8. Womanizer
9. Hold It Against Me
10. Till The World Ends
11. If U Seek Amy
12. I Wanna Go
13. Piece Of Me
14. Circus [Diplo Circus Remix]
Ajouter un commentaire