Femme Fatale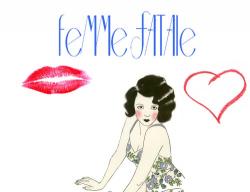 Avec le lancement du 7e album de Britney et puis, quelques mois plus tard, celui de la tournée mondiale The Femme Fatale Tour, plusieurs produits ont fait leur apparition.
J'ai à ce jour 21 références merchandising pour l'époque Femme Fatale.
The Femme Fatale Tour:
J'ai pu, pour la deuxième fois, voir Britney en concert lors de son passage à Paris avec cette tournée. Le show était juste fabuleux. L'attente avec le compte à rebours faisait monter l'adrénaline très vite. Le public était vraiment au rendez-vous et n'a pas démérité. Il a été fidèle à sa réputation, même après les dernières notes de Till The World Ends. J'aurais voulu que ce moment dure plus longtemps... till the world ends... J'ai pu acheter beaucoup de choses avant le concert et après la première partie du concert.
| | |
| --- | --- |
| Photo | Descriptif |
| | Poster officiel de la tournée |
| | Coque iPhone 4 |
| | Programme de la tournée |
| | Sac VIP américain |
| | Sac noir |
| | T-Shirt ...Baby One More Time |
| | T-Shirt It's Britney Bitch! |
| | T-Shirt noir Britney |
| | T-Shirt Femme Fatale Tour |
| | T-Shirt Femme Fatale Tour 2011 |
| | |
| | Bougie Vanilla Flame |
| | |
| | |
| | |
| | Paire de chaussettes blanches |
| | Paire de chaussettes violettes |
| | Paire de chaussettes roses |
| | |
| | |
Plans médias:
Photo
Descriptif

PLV

Starter
Ajouter un commentaire