Britney Jean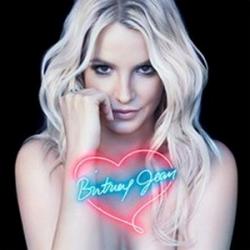 Britney Jean est le 8e album studio de la chanteuse.
Il est paru le 29 novembre 2013.
Singles extraits de l'album:
- Work B**ch!
- Perfume
Britney a commencé l'enregistrement de son album en décembre 2012 alors qu'elle était jurée du télé-crochet The X Factor US. Il a été annoncé que will.i.am (des Black Eyed Peas) serait le producteur exécutif de cet opus. La chanteuse a travaillé avec de nouveaux producteurs, comme Sia Furler ou William Orbit (qui a écrit l'album de Madonna Ray Of Light). La chanson préférée de Britney est Perfume, une ballade co-écrite avec Sia Furler. Dans sa lettre aux fans datant du 25 octobre 2013, la chanteuse a montré sa volonté de montrer plusieurs facettes de sa personnalité au travers de ce projet, qu'elle affirme être son plus personnel. Cet album sera le support de son spectacle Britney: Piece Of Me. Avec un acceuil mitigé de la part des critiques et des fans, l'album ne s'est hissé qu'à la 4e place des charts US et à la 21e place des charts français.
Petite histoire perso:
Beaucoup de leaks m'ont permis d'écouter ce qui devait être l'album le plus personnel de Britney. Et il l'est, pas comme beaucoup de fans le pensaient mais il l'est. Beaucoup décrié par les fans, will.i.am a réussi le pari de laisser la chanteuse s'exprimer. Les textes de Britney reflètent donc le caractére personnel de cet album. La musique est quant à elle éclectique et me fait beaucoup penser à In The Zone, qui inscrivait chacune de ses pistes dans un style musical différent. Ici, la dance prédomine et on retrouve un esprit urbain sur un titre alors que les ballades présentes sur l'opus traversent les genres. A la première écoute, certains titres se détachent. Alien, produit par William Orbit, est un ovni qui transporte l'auditeur loin de son propre monde. Perfume, Don't Cry et Hold On Tight sont de superbes ballades dans lesquelles la voix de Britney est mise en avant. Le reste de l'album navigue entre dance efficace et pop-rock (Passenger, co-écrit par Katy Perry). On retrouve trois collaborations: will.i.am (évidemment....), T.I. pour Tik Tik Boom et Jamie Lynn, la sœur de Britney, pour Chillin' With You, mélange de pop et de country.
Bref, un excellent album qui traverse plusieurs genres, sans pour autant les réinventer. Une présence et une voix qui semblent renaître après un long sommeil. Un peu court peut-être mais envoûtant. J'aime l'album dans son entier mais mon titre favori est Til It's Gone, probablement la meilleure chanson dance que Britney ait enregistré (merci Jason....)
Ma collection:
J'ai à ce jour 27 références pour cet album.
NB: Sur certaines éditions, le 12e titre de l'album est orthographié Hold On Tite, au lieu de Hold On Tight.
Photo
Édition
Tracklist
CD
888430011922
1. Alien
2. Work B**ch!
3. Perfume
4. It Should Be Easy [Feat. will.i.am]
5. Tik Tik Boom [Feat. T.I.]
6. Body Ache
7. Til It's Gone
8. Passenger
9. Chillin' With You [Feat. Jamie Lynn]
10. Don't Cry


CD
Édition deluxe
888430165229

1. Alien
2. Work B**ch!
3. Perfume
4. It Should Be Easy [Feat. will.i.am]
5. Tik Tik Boom [Feat. T.I.]
6. Body Ache
7. Til It's Gone
8. Passenger
9. Chillin' With You [Feat. Jamie Lynn]
10. Don't Cry
11. Brightest Morning Star
12. Hold On Tite
13. Now That I Found You
14. Perfume [The Dreaming Mix]
CD
888430197626
1. Alien
2. Work B**ch!
3. Perfume
4. It Should Be Easy [Feat. will.i.am]
5. Tik Tik Boom [Feat. T.I.]
6. Body Ache
7. Til It's Gone
8. Passenger
9. Chillin' With You [Feat. Jamie Lynn]
10. Don't Cry
CD
Édition second pressage
888430265523
1. Alien
2. Work B**ch!
3. Perfume
4. It Should Be Easy [Feat. will.i.am]
5. Tik Tik Boom [Feat. T.I.]
6. Body Ache
7. Til It's Gone
8. Passenger
9. Chillin' With You [Feat. Jamie Lynn]
10. Don't Cry
CD
Édition troisième pressage
0888430265523
88843-02655-2
1. Alien
2. Work B**ch!
3. Perfume
4. It Should Be Easy [Feat. will.i.am]
5. Tik Tik Boom [Feat. T.I.]
6. Body Ache
7. Til It's Gone
8. Passenger
9. Chillin' With You [Feat. Jamie Lynn]
10. Don't Cry
CD
4547366204681
SICP-3916

1. Alien
2. Work B**ch!
3. Perfume
4. It Should Be Easy [Feat. will.i.am]
5. Tik Tik Boom [Feat. T.I.]
6. Body Ache
7. Til It's Gone
8. Passenger
9. Chillin' With You [Feat. Jamie Lynn]
10. Don't Cry
11. Brightest Morning Star
12. Hold On Tight
13. Now That I Found You
14. Perfume [The Dreaming Mix]
15. Work B**ch! [The Jane Doze Remix]
16. Work B**ch! [7th Heaven Club Remix]

Bonus:
Paroles des chansons

CD
Réédition (2015)
4547366254846
SICP 4656
1. Alien
2. Work B**ch!
3. Perfume
4. It Should Be Easy [Feat. will.i.am]
5. Tik Tik Boom [Feat. T.I.]
6. Body Ache
7. Til It's Gone
8. Passenger
9. Chillin' With You [Feat. Jamie Lynn]
10. Don't Cry
11. Brightest Morning Star
12. Hold On Tight
13. Now That I Found You
14. Perfume [The Dreaming Mix]
15. Work B**ch! [The Jane Doze Remix]
16. Work B**ch! [7th Heaven Club Remix]

Bonus:
Paroles des chansons

CD
Édition deluxe
8884301652296
1. Alien
2. Work B**ch!
3. Perfume
4. It Should Be Easy [Feat. will.i.am]
5. Tik Tik Boom [Feat. T.I.]
6. Body Ache
7. Til It's Gone
8. Passenger
9. Chillin' With You [Feat. Jamie Lynn]
10. Don't Cry
11. Brightest Morning Star
12. Hold On Tite
13. Now That I Found You
14. Perfume [The Dreaming Mix]
CD
Édition deluxe
888430165229

1. Alien
2. Work B**ch!
3. Perfume
4. It Should Be Easy [Feat. will.i.am]
5. Tik Tik Boom [Feat. T.I.]
6. Body Ache
7. Til It's Gone
8. Passenger
9. Chillin' With You [Feat. Jamie Lynn]
10. Don't Cry
11. Brightest Morning Star
12. Hold On Tite
13. Now That I Found You
14. Perfume [The Dreaming Mix]

Bonus:
Paroles des chansons
Poster
Pochette plastique

CD
Import européen
888430011922
1. Alien
2. Work B**ch!
3. Perfume
4. It Should Be Easy [Feat. will.i.am]
5. Tik Tik Boom [Feat. T.I.]
6. Body Ache
7. Til It's Gone
8. Passenger
9. Chillin' With You [Feat. Jamie Lynn]
10. Don't Cry
CD
8803581121315
S30131C

1. Alien
2. Work B**ch!
3. Perfume
4. It Should Be Easy [Feat. will.i.am]
5. Tik Tik Boom [Feat. T.I.]
6. Body Ache
7. Til It's Gone
8. Passenger
9. Chillin' With You [Feat. Jamie Lynn]
10. Don't Cry

Bonus:
Carte téléphonique

CD
Édition deluxe
8803581121308
S30130C
1. Alien
2. Work B**ch!
3. Perfume
4. It Should Be Easy [Feat. will.i.am]
5. Tik Tik Boom [Feat. T.I.]
6. Body Ache
7. Til It's Gone
8. Passenger
9. Chillin' With You [Feat. Jamie Lynn]
10. Don't Cry
11. Brightest Morning Star
12. Hold On Tite
13. Now That I Found You
14. Perfume [The Dreaming Mix]
CD
Édition deluxe
888430165229
1. Alien
2. Work B**ch!
3. Perfume
4. It Should Be Easy [Feat. will.i.am]
5. Tik Tik Boom [Feat. T.I.]
6. Body Ache
7. Til It's Gone
8. Passenger
9. Chillin' With You [Feat. Jamie Lynn]
10. Don't Cry
11. Brightest Morning Star
12. Hold On Tight
13. Now That I Found You
14. Perfume [The Dreaming Mix]
CD
Édition deluxe
9787799445144
88843059072

1. Alien
2. Work Work
3. Perfume
4. It Should Be Easy [Feat. will.i.am]
5. Tik Tik Boom [Feat. T.I.]
6. Body Ache
7. Til It's Gone
8. Passenger
9. Chillin' With You [Feat. Jamie Lynn]
10. Don't Cry
11. Brightest Morning Star
12. Hold On Tight
13. Now That I Found You
14. Perfume [The Dreaming Mix]
15. Work Work [The Jane Doze Remix]
16. Work Work [7th Heaven Club Remix]

Bonus:
Paroles des chansons
Bloc-notes

Maxi single Alien
9787888493698
886979931096

1. Alien
2. Alien [DJ Fm$teff 2013 Totalmix 112 BPM]
3. Alien [DJ Fm$teff 2013 Totalmix 120 BPM]
4. Alien [DJ Fm$teff 2013 Totalmix Edit]
5. Alien [Dirty Pop Deconstruction]
6. Body Ache
7. Body Ache [Dirty Pop Deconstruction]
8. Body Ache [Matt Nevin Extended Mix]

Bonus:
Paroles des chansons

Maxi single Tik Tik Boom
9787888493759
88843020140209

1. Tik Tik Boom [Alvar & Millas Remix]
2. Tik Tik Boom [CJay Swayne Club Mix]
3. Tik Tik Boom [CJay Swayne Dirty Dub Mix]
4. Tik Tik Boom [Jochen Simms Remix]
5. Tik Tik Boom [Sebastian Bronk Dub Instrumental]
6. Tik Tik Boom [Sebastian Bronk Remix]
7. Tik Tik Boom [The Thin Red Men Club]
8. Tik Tik Boom [WAWA Club Mix]
9. Tik Tik Boom [WAWA Instrumental]
10. Tik Tik Boom [The Original Song]

Bonus:
Paroles de la chanson

Maxi single
It Should Be Easy REMIXES
9787888493711
88843020140208

1. It Should Be Easy [Feat. will.i.am] [Zoo Station Remix]
2. It Should Be Easy [Feat. will.i.am] [Westfunk Remix]
3. It Should Be Easy [Feat. will.i.am] [Greg Cerrone Remix]
4. It Should Be Easy [Feat. will.i.am] [Firebeatz Remix]
5. It Should Be Easy [Feat. will.i.am] [The Original Song]

Bonus:
Paroles de la chanson

CD
Édition deluxe
888430165021
1. Alien
2. Work B**ch!
3. Perfume
4. It Should Be Easy [Feat. will.i.am]
5. Tik Tik Boom [Feat. T.I.]
6. Body Ache
7. Til It's Gone
8. Passenger
9. Chillin' With You [Feat. Jamie Lynn]
10. Don't Cry
11. Brightest Morning Star
12. Hold On Tite
13. Now That I Found You
14. Perfume [The Dreaming Mix]
CD
Édition deluxe
888430165229
1. Alien
2. Work B**ch!
3. Perfume
4. It Should Be Easy [Feat. will.i.am]
5. Tik Tik Boom [Feat. T.I.]
6. Body Ache
7. Til It's Gone
8. Passenger
9. Chillin' With You [Feat. Jamie Lynn]
10. Don't Cry
11. Brightest Morning Star
12. Hold On Tight
13. Now That I Found You
14. Perfume [The Dreaming Mix]
CD
888430011922
1. Alien
2. Work B**ch!
3. Perfume
4. It Should Be Easy [Feat. will.i.am]
5. Tik Tik Boom [Feat. T.I.]
6. Body Ache
7. Til It's Gone
8. Passenger
9. Chillin' With You [Feat. Jamie Lynn]
10. Don't Cry
CD
Édition deluxe
888430165229
1. Alien
2. Work B**ch!
3. Perfume
4. It Should Be Easy [Feat. will.i.am]
5. Tik Tik Boom [Feat. T.I.]
6. Body Ache
7. Til It's Gone
8. Passenger
9. Chillin' With You [Feat. Jamie Lynn]
10. Don't Cry
11. Brightest Morning Star
12. Hold On Tite
13. Now That I Found You
14. Perfume [The Dreaming Mix]
CD
Édition censurée
888430012028
1. Alien
2. Work Work
3. Perfume
4. It Should Be Easy [Feat. will.i.am]
5. Tik Tik Boom [Feat. T.I.]
6. Body Ache
7. Til It's Gone
8. Passenger
9. Chillin' With You [Feat. Jamie Lynn]
10. Don't Cry
CD
Édition deluxe censurée
888430165021
1. Alien
2. Work Work
3. Perfume
4. It Should Be Easy [Feat. will.i.am]
5. Tik Tik Boom [Feat. T.I.]
6. Body Ache
7. Til It's Gone
8. Passenger
9. Chillin' With You [Feat. Jamie Lynn]
10. Don't Cry
11. Brightest Morning Star
12. Hold On Tite
13. Now That I Found You
14. Perfume [The Dreaming Mix]
CD
Édition deluxe
888430165229
1. Alien
2. Work B**ch!
3. Perfume
4. It Should Be Easy [Feat. will.i.am]
5. Tik Tik Boom [Feat. T.I.]
6. Body Ache
7. Til It's Gone
8. Passenger
9. Chillin' With You [Feat. Jamie Lynn]
10. Don't Cry
11. Brightest Morning Star
12. Hold On Tight
13. Now That I Found You
14. Perfume [The Dreaming Mix]
​CD
Édition deluxe
888430165229
1. Alien
2. Work B**ch!
3. Perfume
4. It Should Be Easy [Feat. will.i.am]
5. Tik Tik Boom [Feat. T.I.]
6. Body Ache
7. Til It's Gone
8. Passenger
9. Chillin' With You [Feat. Jamie Lynn]
10. Don't Cry
11. Brightest Morning Star
12. Hold On Tight
13. Now That I Found You
14. Perfume [The Dreaming Mix]
CD
888430011922
1. Alien
2. Work Work
3. Perfume
4. It Should Be Easy [Feat. will.i.am]
5. Tik Tik Boom [Feat. T.I.]
6. Body Ache
7. Til It's Gone
8. Passenger
9. Chillin' With You [Feat. Jamie Lynn]
10. Don't Cry
CD
Édition deluxe
0888430165229
1. Alien
2. Work B**ch!
3. Perfume
4. It Should Be Easy [Feat. will.i.am]
5. Tik Tik Boom [Feat. T.I.]
6. Body Ache
7. Til It's Gone
8. Passenger
9. Chillin' With You [Feat. Jamie Lynn]
10. Don't Cry
11. Brightest Morning Star
12. Hold On Tite
13. Now That I Found You
14. Perfume [The Dreaming Mix]
Ajouter un commentaire